Product
45° Deck Angle Guide + Countersink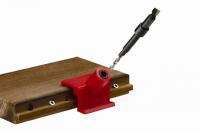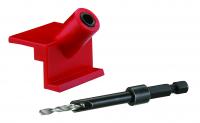 Product ID: AC85
An unique power tool accessory for indoor floor installation


Specifications:
1pc - 45° Angle Guide
1pc - Countersink; 1/4H Drive Shank; Ø3.2mm Drill bit
Parabolic HSS material
Features:
Countersink drill bit works with plastic, soft or hard wood.
Angle guide provides exact 45° for drilling pilot holes.
Screws can be firmly and evenly fixed with driven at 45°.
Screws won't loose in changing humidity or temperature environment.
USA PAT. NO. 8007211



Order Information:
Minimum Order: Negotiable
FOB: TAIWAN